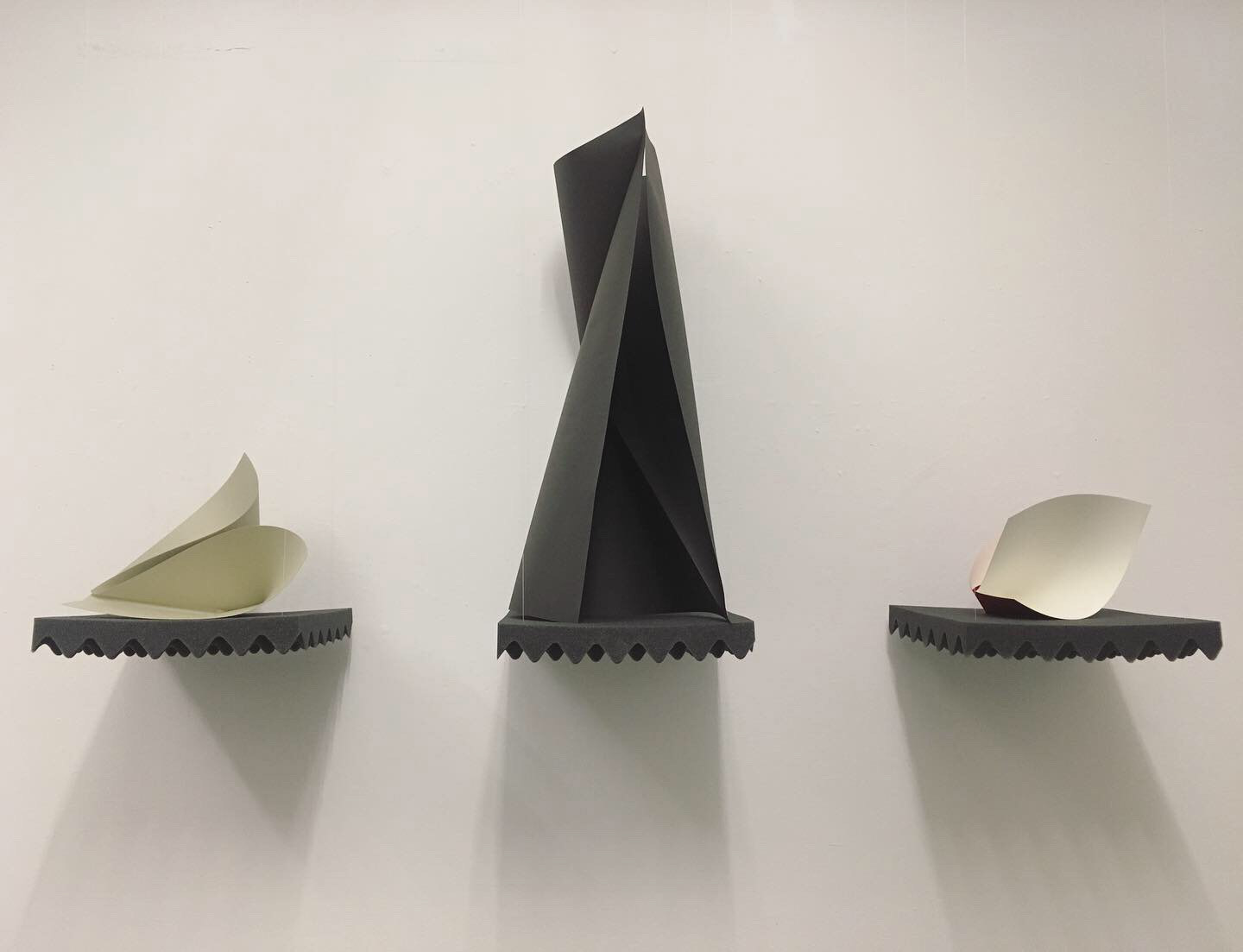 plataformas para otros medios (serie: amplificación / distorsión), paper and acoustic foam, 2019 - present.
The serie of objects /instruments provide the audience with a platform or surface to explore sound and its relationship with their own voice and their body. As a platform for other mediums the objects explore concepts related to sound, landscape, architectural surfaces and the body, while motivated by questions like: When is a voice or a sound dangerous? What is the energy of your voice or body sound? Can you inhabit a surface that amplify your voice?
The objects/instruments reflect upon the presence and absence of sound, its qualities and its possibilities of amplification, distortion and absorption. The form of the acoustic objects/instruments allude to landscape, as an organic fluid form, while deconstructing it into more simple shapes that suggest a relationship with topography, sound wave and architecture.